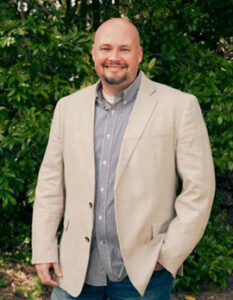 Brent Simpson
Brent Simpson has been in ministry since 1998 and is currently the senior pastor of ARISE Assembly of God in Brandon Florida. ARISE Assembly is a rapidly growing and vibrant church that strives to create an atmosphere where people experience God. He serves as the Presbyter for Section 10 of the Pen Florida District of the Assemblies of God, oversees ARISE Bible College (Costa Rica), ARISE School of Ministry, Elsa's House of Hope (orphanage) and the international campuses of ARISE Assembly.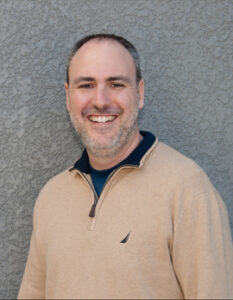 Ken McAnulty
Ken McAnulty has been a Minister with the Assemblies of God since 1998. Throughout his years of ministerial leadership, he has served as a youth pastor, executive pastor, and evangelist. Ken currently serves as the Executive Pastor at Arise Assembly of God at Brandon, and the Dean of Arise School of Ministry. He and his wife, Madonna, have been married since 1996 and have two children (Olivia and Jeremiah). Ken loves teaching God's word and serving others as they reach the dreams and potential God has given them. In his spare time, Ken enjoys spending quality time with his family at home and traveling.
Dr. Alan Ehler
Dr. Alan Ehler served as dean of the College of Christian Ministries & Religion at Southeastern University from 2013-2017. He also served on staff at Bellevue (Washington) Neighborhood Church from 1995-2000 after seven years of active duty as a civil engineering officer in the U.S. Air Force. Dr. Ehler earned a doctorate in ministry from George Fox Evangelical Seminary in 2007. He did his master's work at Fuller Seminary, Assemblies of God Theological Seminary, and Liberty University. He also has a Bachelor of Science in civil engineering from Rose Hulman Institute of Technology. Dr. Ehler is an ordained minister with the Assemblies of God and has served as a district presbyter, church coach, and consultant, as well as in a variety of other roles. He is an avid road bicyclist and raced with the Bikesale.com team while living in Kirkland.
Dr. Robby Waddell
Dr. Robby Waddell is the author and editor of multiple books and numerous academic articles on the New Testament. He is an active member of the Society of Biblical Literature, the Society for Pentecostal Studies, and Pentecostals and Charismatics for Peace and Justice. Dr. Waddell is an elder and teaching pastor at his local church, and he also regularly speaks in churches and conferences on a variety of topics, including Pentecostal spirituality and worship, biblical foundations for peace and justice, equality of men and women from a biblical perspective, the Lord's Prayer, 1 Corinthians and the book of Revelation. He has taught internationally in Israel, England, Puerto Rico and Kenya. Previously Dr. Waddell served as an associate pastor in California and a college pastor and director of a master's commission in Tennessee.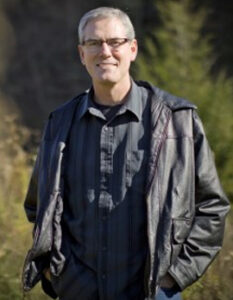 Dr. Daniel McNaughton
Dr. Daniel McNaughton began serving as professor of practical ministries and Old Testament in SEU's Barnett College of Ministry & Theology in 2016. He was the founder and lead pastor of Spring Valley Community Church in Royersford, Pennsylvania, where he served for 6 years (2005–2011). He is the author of the book "Learning to Follow Jesus," which is currently being used in over 100 churches in the U.S. and internationally. He served for two years as the lead trainer for church planters with the Church Multiplication Network of the Assemblies of God (2010–2011). Before that he served as a Bible and Church Ministries professor at University of Valley Forge for over a decade (1995–2007). He completed his PhD in Old Testament at the University of Toronto under the direction of Dr. Gerald Sheppard and Dr. Stanley Walters in 2000. Dr. McNaughton has been an ordained minister of the Assemblies of God since 1991. He has been married to Amy, the love his life, for more than 30 years. They have two adult children, Cherisse and Seth, and he enjoys working out, biking, date nights, ping pong, and traveling.

Dr. Randy Helms
Randy and Karen Helms have pastored Glad Tidings since January, 1995. Dr. Helms has over 40 years of full-time pastoral experience. He graduated from Southeastern University and holds a Master's Degree in Church Leadership as well as a Doctoral Degree in Strategic Leadership from Regent University. Dr. Helms began his ministry at Moffat Road A/G in Mobile, Alabama. While attending Southeastern College in Lakeland, he became the youth pastor at Carpenter's Home Church and ministered there for six years. He also served as an associate pastor at Cathedral of the Cross in his hometown, Birmingham, Alabama for three years. He felt the Lord calling him to pastor and he moved his family to West Memphis, Arkansas where they pastored First Assembly of God before accepting the pastorate at Glad Tidings. Dr. Helms has ministered in over 50 countries, is the co-author of the book "Connecting Points" and most recently authored "The Joy of Connecting."

Terry Raburn
Reverend Terrell (Terry) Raburn currently serves as the Superintendent of the Peninsular Florida District Council of the Assemblies of God and facilitates the management of the district with its various ministries and leadership responsibilities that incorporate assisting approximately 1,400 credentialed ministers and 350 churches. He represents the Fellowship nationally and overseas while serving as Chairman of Southeastern University, a member of the General Presbytery of the Assemblies of God, and is a board member for Real Life Children's Ranch, Native American University and American Bible Society for life. Among the Superintendent's many assignments, he also sits on the Board of Directors for the Church Extension Plan Group and speaks at conferences and councils in the U.S. and internationally. Terry earned a Master's degree from Southeastern University and a degree in Political Science, Sociology, and Anthology from the University of Alabama. He also has a background in Communications, in Radio Broadcasting and News Reporting for the Beirut Daily Star.

John Allen
John Allen graduated with a B. A. in Religious Education from Central Bible College, Springfield, Missouri (1971). He earned his M. A. in Bible and Theology from the Assemblies of God Theological Seminary, Springfield, Missouri (1975). He served as Academic Dean at Mount Vernon Bible College, Mount Vernon, Ohio and Director of the Orlando Metro School of Ministry, Orlando, Florida. He has twenty-eight years of experience as lead pastor in three churches (ME, PA & FL) and six years of experience as hospital chaplain at the Olean (NY) General Hospital. He and his wife, Linda, have two boys and five grandchildren. He enjoys hiking, photography and astronomy. He is currently the director of the Arise School of Ministry (ASOM), Brandon, Florida.